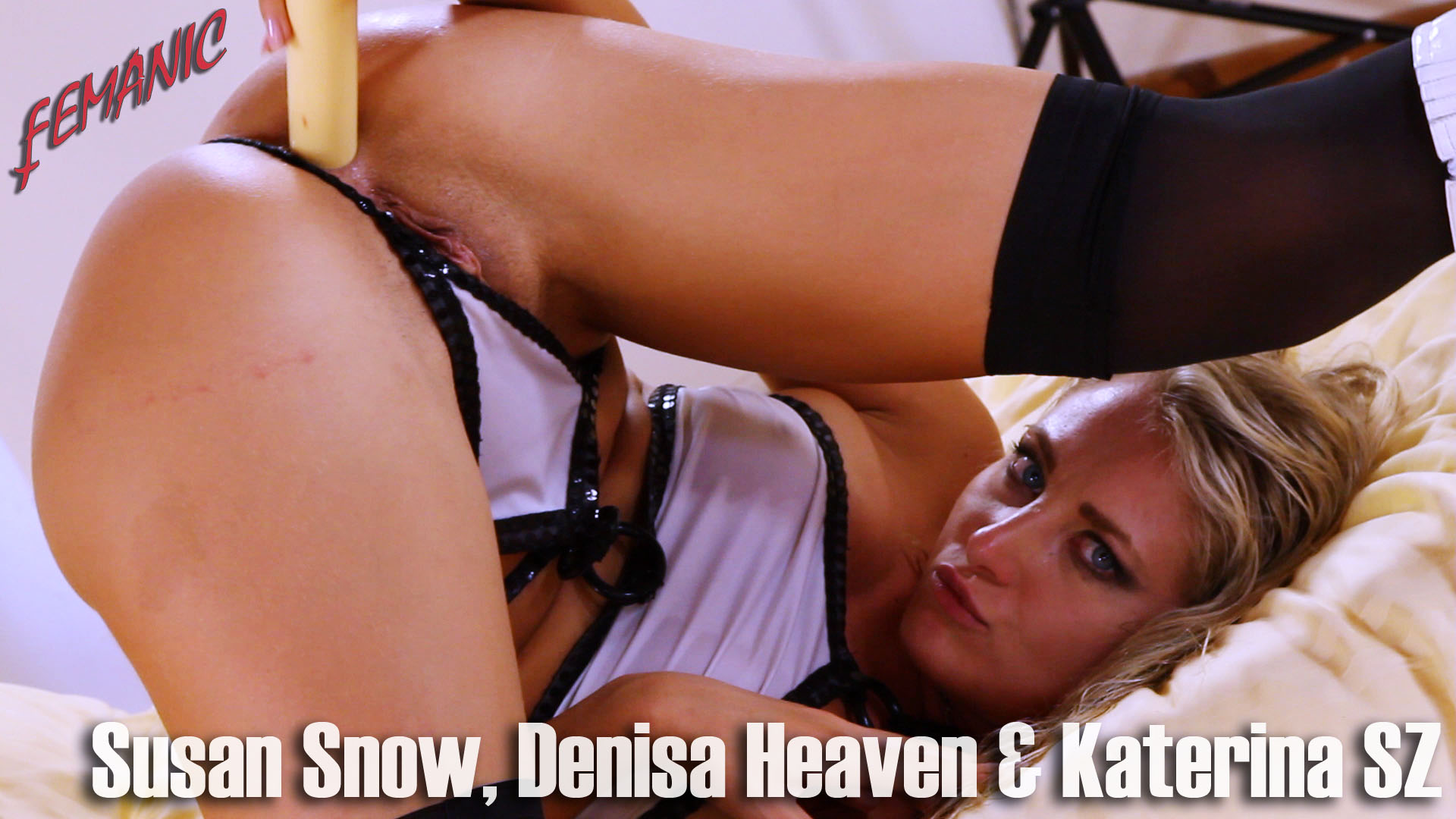 Denisa Heaven, Susan Snow, Katerina Sz & Daisy
We don't produce tons of videos but when we do, we do it right. Blond bombshell Susan Snow and 3 other Czech beauties having soaking wet lez piss fun, just the way you like it. Probably the wettest lesbian pee video ever, with lot of anal play, ass to mouth and wet & messy spit play. Come inside and enjoy this 2 hour masterpiece.

Farrah, Honey & Denisa Heaven 2
Is it a nylon fetish movie, or is it a piss movie? It's both! Denisa Heaven, Honey and Farrah in nylon licking each other's feet. Farrah gets treated like a dog, Honey and Denisa take turns pissing on her till she's completely soaked. Come inside and watch and enjoy.

Farrah, Honey and Denisa Heaven 1
Three of our hottest and most attractive models drenching each other in piss and spit. With Farrah, Honey and Denisa Heaven.

Candy, Denisa Heaven & Susan Snow
Three beautiful girls making love and pissing on each other's faces.

Denisa Heaven, Susan Snow, Katerina Sz & Candy
Four beautiful girls doing nothing but pissing on each other and spitting on each other. When the bladders are empty and the floor has changed into a pool of piss, they roll and play in it. If you're into lesbian piss movies you shouldn't miss this one.