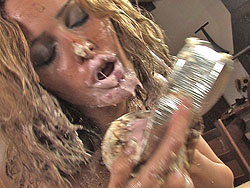 Elvira 3
Elvira in super hot food play action. She gets the food everywhere, and her yogurt covered dildo goes everywhere as well.... in her pussy, in her ass, back to her pussy, back to her ass, then she licks it clean.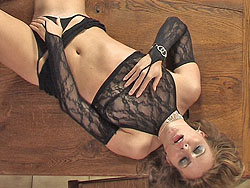 Elvira 2
Elvira pisses in a bowl and covers herself with the warm piss, she washes her panties in the piss and puts the piss drenched panties inside her pussy, and puts the panties back on. She rolls in the piss and when she's totally drenched she masturbates herself into an orgasm. That orgasm is real and we've never seen Elvira getting so hot during a shoot before. You can throw away your "women love flowers" books, women love to roll in warm piss, that's what gets them off, Elvira proves it!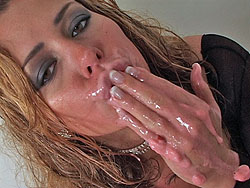 Elvira 1
Elvira playing with strawberry icecream. Eating it, smearing it on her face and body, and putting it in her hair.